Men's sheer and Mesh lingerie falls under the category of men's see-through underwear and is one of the most erotic styles of men's lingerie which can be worn when you want to have some fun and one can get a glimpse of manhood just by wearing them. Sheer underwear gives a high amount of coverage so the ones who feel shy in revealing their skin can prefer wearing them. From thongs to jockstraps, from briefs to boxer briefs, sheer undies are available in every category.
The benefit of wearings men's sheer lingerie
1. Sexy as hell.
Gone are those days when underwear was limited to protection. The reason being men were not so image-conscious so they were fine with black and white boxers or briefs but these days men do prefer staying in style. Men's see-through underwear promotes sex- appeal rather than protection. Sheer men's lingerie is extremely sexy and builds up great confidence in a wearer.
Although all colors look great in sheer but black is the ultimate color so when black and sheer are combined, they create a deadly combination.
2. It can be used as swimwear.
Different occasions demand different attires so if you are done carrying too many lingerie styles men's jocks for the gym, men's bikini for the beach, switch to men's see-through after all you can use it in different ways.

One can wear it as underwear and as a swimwear only when you are planning to have a private beach party or when planning to have a pool party at your friend's place because having men's Sheer swimwear could be a risk in public.
3. You look attractive
Getting curious is very obvious when something is not completely exposed, all you can see is the glimpse. You become impatient till the time secret is not revealed. One faces a similar situation when a person wears sheer underwear. Sheer underwear doesn't reveal the secret but gives a glimpse of what's hidden inside hence the seeker feels turn on.
The way it enhances your manhood is unbelievable and cant is expressed in words. When your well-toned legs, six-pack abs, biceps, and the extremely seductive abdominal line gets noticed, it's better if you lock your room and shut all curtains. And if you have a tattoo by any chance, then no one can save you.
4. Ventilation
Sheer lingerie is not so revealing in its silhouette part but its flimsy fabric makes it revealing. Sheer fabric is so lightweight and thin that one can enjoy ventilation. Men with the giant and medium-size package should opt for this style. You stay confident without compromising with comfort, breathability, and support.

If you feel that you are not made for sheer underwear and looking more erotic than sheer, switch to men's mesh lingerie.
Men's Mesh underwear
Men's mesh underwear are breathable and comfortable at the same time. They understand that being fashionable is one thing and being fashionable without compromising on the comfort part is different.
1. Breathable
You feel happy if your manhood and its adjacent areas stay cool and comfortable. Whether you are out playing your favorite sport or just feel like lying on your bed ventilation is essential. Ventilation keeps your private part odorless and dry.
2. Stretchability
One of the basic features that you (or any other man) would look forward to in their lingerie is the ability to stretch. Hence, if you are looking forward to a pair that serves you the benefit, then mesh is your poison. The fabric, in itself, has so much stretch and when blended with spandex or Elastane or even Lycra, you'd surely be the one doing the crazy moves of ballet.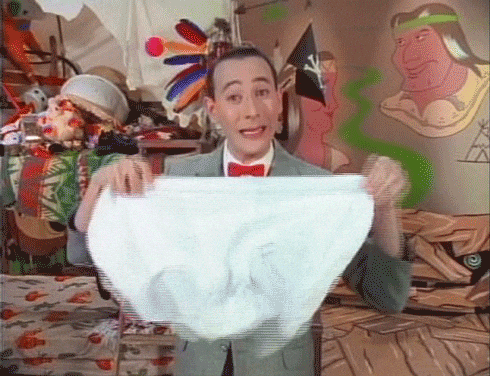 3.Incredible
Mesh underwear are smooth and delicate on your skin because mesh material is itself highly-breathable as its made out of cotton. It keeps things cool, that is nice when it's hot outside or when you are doing something that involves lots of energy output.
4. They won't slide around.
A common issue with some types of underwear, especially boxers, is that they keep on sliding hence you may end up having the band at your belly button while getting a wedgie, which gets annoying. Hence you should definitely have a pair of mesh lingerie. 


5. They are sexy.
Men's mesh lingerie increases your self-esteem because this body-hugging underwear holds your waist and confidence firmly. Also, these are ideal for your foreplay time as you get the opportunity to flaunt your package even more with some types of mesh lingerie that have a special pocket for your member.
Stories you may like:
Why is your Male Underwear so important?
Do you know how to stun in mens mesh underwear?
Men's cheeky underwear for cheekier and rounder butts
Why is comfort the most essential in Male Underwear?